Welcome to Hedwig's class page
Important information about us...
Teacher: Ms Doran / Mr Pender
LSP: Mr Harrison
Additional information for this term:
*The children all start at 8:50am (gates open from 8:40) and finish at 3.00pm
*Children should bring in a named water bottle, containing only water or squash. This can be taken home daily to be cleaned. All stationary will be provided.
*Children may bring a healthy snack in for breaktime (fruit/raisins) - please note we have a strict no nuts policy across school due to allergies.
*The children can come to school in their PE kit on a MONDAY and a TUESDAY. Please ensure long hair is tied back and appropriate clothing worn.
*Please ensure your child brings a coat to school every day - we still go out to play in light rain showers.
*Your child will be given a reading book specific to their reading level during the first week back. They will also be allocated a library book of their choosing shortly after. Please encourage your child to read at home as often as possible and record this in their reading record. We have lots of prizes and rewards ready for frequent readers and it truly does make a huge difference to their progress. The children can change their reading book in school as often as they wish, although we encourage them to read each book a couple of times to improve fluency and understanding.
We are very much a team in Hedwig - children, staff and parents. If you ever have any questions, concerns or suggestions, please don't hesitate to have a chat with us at home time or give us a call after school.
Thank you for your continued support. We're so excited for the year to come :)
Hedwig 2019/2020
Time Capsule
I know this time is very confusing for you all but you are now a part of history that people will remember for years to come. I have attached a covid-19 time capsule for you to fill in for your future self to look back on.
You are living through history right now!
https://fox8.com/wp-content/uploads/sites/12/2020/04/COVID19-TIME-CAPSULE-3.pdf
(Copy the link above onto the internet search bar to access the time capsule sheets)
Why not try to follow a recipe with an adult at home?
In the Bennett household this week we have been baking bread! We washed our hands well with soap before we started and when we finished! But it was all worth it as the bread tasted lovely!
What can you bake?
Yummy!

I have a challenge for you Hedwig class!
Now is the time to go into your own garden and start exploring everything nature has to offer! Can you find any of these plants in your garden? Draw a picture of the ones you can find.
Daffodil
Primrose
Tulip
Hebe
Choicier
Pieris
Good luck!!
Home learning
We hope you're all at home keeping safe and well, here are some websites for you to access at home.
E-Books:
https://www.oxfordowl.co.uk/for-home/find-a-book/library-page/
Maths:
We have sent lots of Maths work home with you in your packs but here are some websites you could use!
Times Table Rockstars - I have set up challenges so you can compete against each other! https://ttrockstars.com/
White Rose Maths lessons
https://whiterosemaths.com/homelearning/year-4/
Hit the Button
https://www.topmarks.co.uk/maths-games/hit-the-button
Maths Games
https://www.prodigygame.com/
P.E:
PE with Joe- every morning at 9am
https://www.thebodycoach.com/blog/pe-with-joe-1254.html
BBC Supermovers!
https://www.bbc.co.uk/teach/supermovers
Other Curriculum Subjects:
Blue Peter Badge Challenge!
https://www.bbc.co.uk/cbbc/joinin/about-blue-peter-badges
Geography
https://www.natgeokids.com/uk/
Science:
https://thekidshouldseethis.com/
https://mysteryscience.com/school-closure-planning
Computing:
PE Day:
Tuesday and Thursday
Reading Challenge:
Children must bring their reading records and reading books to school every day! On a Friday, we will check each child's reading record and they will get a raffle ticket for every time they have read (if an adult has written in their reading record). One child will receive a prize from the box per week.
Bug Club
Children have access to Bug Club to read books and answer questions at home! They can also play games and collect stickers!
Homework:
Homework is given to children at the start of each term and they need to complete one activity each week and bring in their booklet to be marked.
Important dates for your diary...
************************************************************************************
Our School Council Representatives:
Katie and Nabil
Every week we celebrate our successes by having a Writer of the Week, Maths Mind, Reader and VIP.
Our congratulations this week goes to...
VIP of the week - Topaz

Maths Mind - Isna
Writer of the Week - Filipa
Sports Player of the Week - Jackson
Reader of the Week - Summer
*********************************************************************************************************************
Desert Hook Day
On Wednesday 11th September we had our desert hook day. We researched into the Bedouin tribe and designed a new outfit for them in a similar style to their current ones.
Next we discussed how camels and cacti adapt to their surroundings which we then labelled and collaged. Finally we got creative in drama. We watched the start of a scene where someone was in the Arctic desert and we had to show what we thought would happen next.
Well done Hedwig class!
Languages day
On the 26th September it was languages day. We had a singing assembly in the morning where we learn the words to 'bebe requin'. We then had a carousel of activities where we learnt lots of new things about different countries.
Super work Hedwig class!
Inspire
We have been so proud of all our work so far this year that we invited our parents in to do maths with us. We got a super sweet challenge from Willy Wonka and were able to design our own chocolate bar! We used all out understanding of measure to work out how much of each ingredient we need!
Great understanding year 4!
Macmillan
In PSHE we looked into what Macmillan is and what we can do to support the charity.
We designed our very own learning cupcakes and made them as a class!
Fantastic work Hedwig!
*********************************************************************************************************************
Egyptian Electronic Games
On Monday 1st July, we created our Egyptian games. We used cardboard boxes to make our game into something Egyptian. Some groups made pyramids and some groups made mummies! We painted our models to bring our fantastic ideas to life. Once it dried, we added a simple electric circuit to make part of our model light up! We were all so impressed with the result of our work! Well done Hedwig Class.
Islamic Experience Exhibition
On Thursday 27th June, Year 4 went on a day visit to the Islamic Experience Exhibition! It was so informative and interesting and it was good to learn all about the Islam faith! The presenters were really kind and helpful and they even showed us what our name looks like in Arabic! We had a brilliant day. Well done Hedwig class!
Hook day.
On Friday 3rd May year 4 had their Incredible Egyptians Hook Day! We began by becoming Egyptian explorers and investigating an lost Egyptian tomb which was rumored to have a Mummy inside!
Next we learnt all about hieroglyphics and how to write our names. After that we designed authentic Egyptian crowns which the children loved to design!
Finally, we wrote up our favorite fact we have learn out Tutankhamen to make our factual pyramid. A super start to the topic Hedwig class!
Easter!
On Thursday 11th April, Hedwig class had an Easter egg hunt in the garden! We found lots of yummy chocolate eggs hidden which we took home to enjoy! Then in the afternoon, we made our fantastic Easter cards!
Cadbury World
On Tuesday 2nd April, Year 4 went on a trip to Cadbury World. We started the day with a Rainforest Talk and learned lots of new things about the rainforest!. We then went in the 4D cinema! It was amazing. After that, we entered the factory. We had a go at spreading chocolate and watched workers demonstrate how Cadbury make chocolate and use mould to make it into different shapes. We all got a pot of chocolate with a choice of two toppings to try. It was delicious! We had so much fun at Cadbury World!!
Red Nose Day
On Friday 15th March it was Red Nose day! All the children came into school dressed in red and donated £1. On the afternoon the children did a fun Red Nose Day quiz and worked with their friends to design their very own red nose!
Super work Hedwig class!
World Book Day
On Thursday 7th March, we celebrated World Book Day! We all came to school dressed as our favourite book character. In the afternoon we had lots of fun taking part in World Book Day activities. We designed our very own bookmark, drew some selfies of us and our friends dressed up and drew our favourite book cover! At the very end of the day, we had a very special surprise because Miss Dallison came into our classroom to read us a story! What a lovely afternoon. Great work Hedwig class!
WBA Nurture Trip
On Wednesday 13th February, 8 children from Year 3 and 4 visited the West Bromwich Albion Ground to take part in their final nurture session for the term.
They got there on the WBA mini-bus, went and had a look at the stadium and the ground, made a self esteem -shirt, developed their breathing skills by blowing bubbles, created their own 'ME' frame and finished the session by designing and making their own calm down bottle!
A super afternoon everyone! Well done!
Rainforest Hook Day
On Friday 11th January, Year 4 had their Rainforest Hook Day. We all came to school dressed up as either an animal from The Rainforest or a Rainforest Explorer.
We all looked fantastic in our costumes!
Throughout the day we did lots of fun activities.
First, we talked about what we would need to take if were going on a trip to the Rainforest. We then made a list of all the useful things we would need in our cases. After that, we each created an acrostic poem which spelled the word RAIN. We then got creative and painted and collaged lots of animals which all went on our display board.
Here is our display board with all our amazing work!
Finally, we watched an informative video all about the Rainforest and then we discussed with our friends all the things we learned during the day.
What a lovely day! Well done Potter Class.
Rainforest models!
Thank you year 4 for your fantastic rainforest models, they really make our classroom look amazing!
Christmas Week 2018!!
The last week of term was our Christmas Week where we had lots of fun and exciting activities.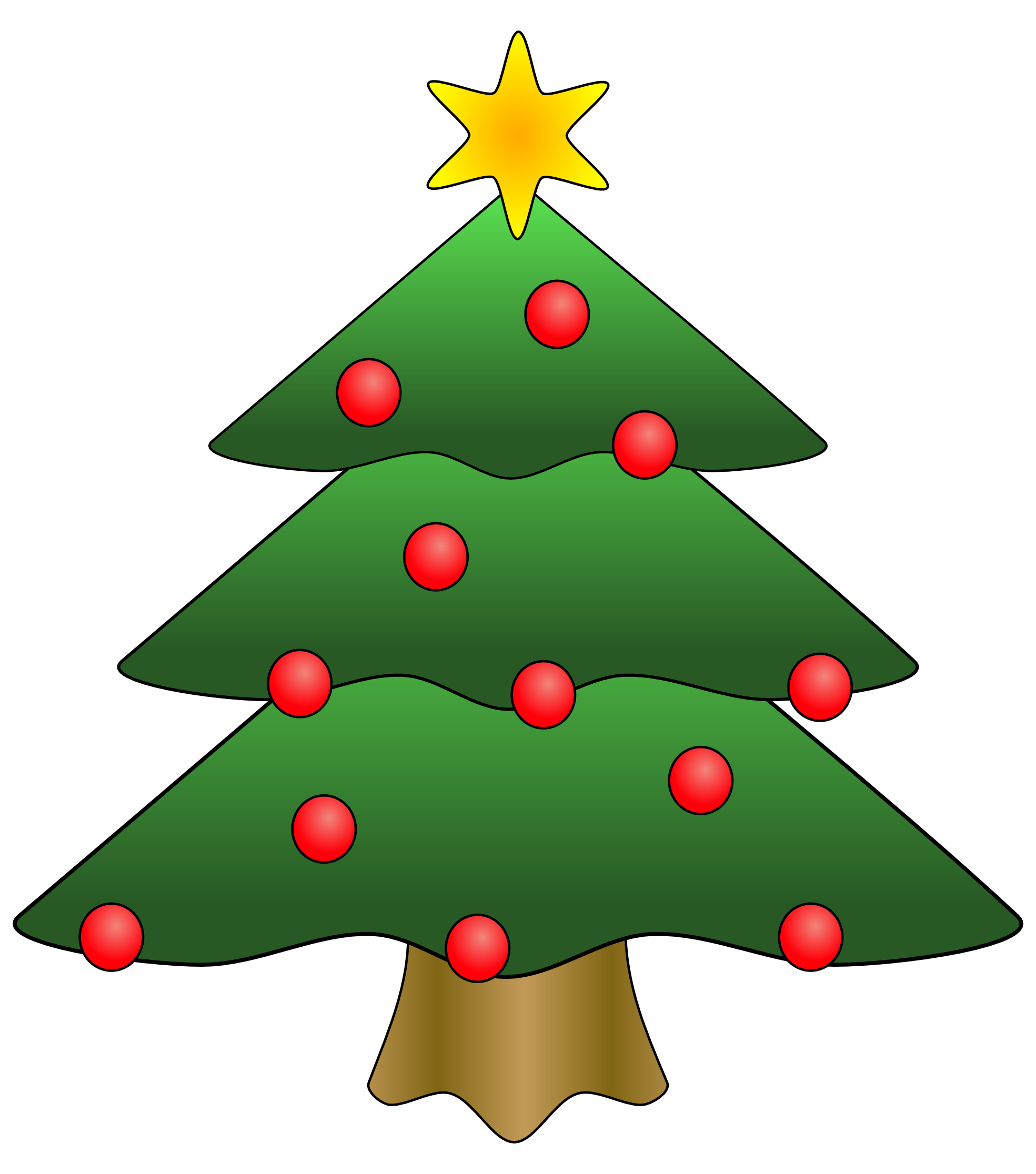 On Monday, we designed and painted our 2019 Calendars! They all turned out really well.
On Tuesday, we had breakfast with Santa! We enjoyed a class breakfast all together and loved seeing Santa!
On Wednesday, we got creative and made Christmas Wreaths!
We then got all cosy! We changed into our PJs, snuggled up and watched a Christmas film as a whole year group! Our teachers gave us some snacks to enjoy while we were watching. It was lovely to chill out and relax after such a busy term!
On Thursday, we had our Christmas Party! We played a few party games and had a dance to festive music! Lots of us won some really cool prizes! We pulled crackers with our friends, listened to music and enjoyed a lovey buffet (thanks to our families for providing the food for us!) Then as extra special treat, Santa came to see us and we each got a present to open! It was such a lovely afternoon.
Last but not least, we made some lovely Christmas cards using our picture we took with Santa!
It has been such a fun week in Hedwig Class and a brilliant way to celebrate our first term in Year 4! Your teachers would like to wish you all a very Merry Christmas! We want you all to have a relaxing break, and we look forward to seeing you again in the New Year!
Save the Children Christmas Jumper Day
On Friday 14th December, Reddal Hill took part in the Save the Children Christmas jumper day. We raised lots of money for such a worthy cause, and we all looked fantastic. Well done Hedwig Class!
Dudley Zoo
On Tuesday 11th December we went on a trip to Dudley Zoo. We walked around the Zoo and visited many animals including a tiger, penguins and cheeky monkeys! The children had a superb time meeting Santa in his grotto and they were given a present from him. They all sang Merry Christmas along the way to everyone and thoroughly enjoyed themselves!
Well done Hedwig class!
Children in Need 2018!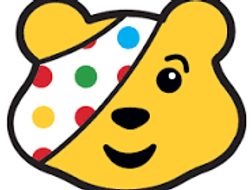 On Friday 16th November it was Children in Need! The children came into school in their own clothes and kindly donated some money. We were able to raise £340 as a whole school!
Congratulations Reddal Hill Primary School!
Mental Health Awareness
On Wednesday 10th October it was World Mental Health Day. In the afternoon, Year 4 had a discussion about what we mean by the term 'mental health'. This class discussed the importance of looking after our minds as well as our physical health. We then talked about the ways we feel and how we could deal with these feeling in a healthy way. We then made our 'emotion bottles' in groups for our five feelings featured in 'Inside Out'.
Super work Hedwig class!
Languages Day
On Wednesday 26th September we celebrated Languages Day! Year 4 learnt about the famous Taj Mahal in India, the traditional cherry blossom trees in Japan and the colours of the rainbow in French. We all had a fun and creative afternoon and created some brilliant pieces of art work!
Well done Hedwig class!
Healthy Schools Week
From Monday 17th September - Friday 21st September we celebrated Healthy Schools Week. Throughout the week, we took part in lots of fun activities! We created a fruit 'What am I?', designed a healthy lunch box and tasted lots of exotic fruits!
What a fantastic week Hedwig Class!
Invaders and Settlers Hook Day!
On Monday 10th September, we had our 'Invaders and Settlers' Hook Day! We had an amazing day learning all about our new topic!
We split into our houses and each took on a different role!
We created our very own shields, weapons, helmets and armour to wear on our new display. We also created a chant for our team and shouted it as loudly as we could on the playground! It was so much fun!
What an amazing day we had! We can't wait to learn more about the Invaders and Settlers in our Topic lessons!