Potter class 2021-2022
Welcome to Potter's class page 2021-22
Important information about us...
Teacher: Mrs Monkton
LSPs: Mrs Tonks and Mrs Stafford
Additional information for this term:
*The children all start at 8:50am (gates open from 8:40) and finish at 3.00pm
*Children should bring in a named water bottle, containing only water or squash. This can be taken home daily to be cleaned. All stationary will be provided.
*Children may bring a healthy snack in for breaktime (fruit/raisins) - please note we have a strict no nuts policy across school due to allergies.
*The children can come to school in their PE kit on a Monday and a Thursday in Spring term. Please ensure long hair is tied back and appropriate clothing worn.
*Please ensure your child brings a coat to school every day - we still go out to play in light rain showers.
*All children have been given a school reading book and a library book. Please encourage your child to read at home as often as possible and record this in their reading record. We have lots of prizes and rewards ready for frequent readers and it truly does make a huge difference to their progress. The children can change their reading book in school as often as they wish, although we encourage them to read each book a couple of times to improve fluency and understanding.
* The children all have their logins for the apps we use in school so please encourage them to go on TTR's, ED Shed and Purple Mash at least twice a week.
We are very much a team in Potter - children, staff and parents. If you ever have any questions, concerns or suggestions, please don't hesitate to have a chat with us at home time or give us a call after school.
Thank you for your continued support. We're so excited for the year to come :)
The children loved donning their Easter Bonnets and taking part in our Easter assembly! We're sure you'll agree that their singing was absolutely amazing! Well done Year 3 and 4!
Times Table Rockstar champion!
Remember to go on TTR's twice a week and build up your coins!
Each week, we celebrate our learning heroes in FRIDAY PRAISE ASSEMBLY.
Congratulations this week to...
Writer of the week: Ethan
Maths mind: Iram
Sports Player: Olivia
VIP: Maci
Safer Internet Day
On Tuesday 8th February, we completed activities linked to Safer Internet day. We discussed how to stay safe online, had a quiz where we had to look at the scenarios given and decide what to do and created a new character for a game, which would help people to recognise dangers within the game.
PSHE- Dreams and Goals
This half term, we have been focussing on how to achieve our dreams and goals, how to cope with disappointment and ways in which we can change a negative experience into a positive learning journey.
We have enjoyed exploring what our own dreams and goals are, working in teams to create potato people, identifying our class mates strengths and working together to overcome a challenge.
Here are the potato people we made in teams. I am sure you will agree, we designed some fantastic, funny potatoes!
Super scientists!
This half term, we have enjoyed investigating how raisins dance and melting yummy chocolate. We looked at how the gas bubbles made the raisins travel up and down in a liquid and whether the cocoa contents in different types of chocolate would affect their melting times.
Similes and Metaphors
As part of our English narrative unit, we have been learning what similes and metaphors are. We then use our new knowledge to sort the similes and metaphors given to us.
As you can see, we did a fantastic job!
Year 4's Egyptian assembly!
Litter picking afternoon
Eco council have teamed up with a wonderful charity Wild Earth Movement who came into school to run a series of activities. Year 4 had the fantastic opportunity to learn about litter picking and the affect litter has on the environment.
The children took part in a litter pick around the school grounds. WEM provided high vis jackets for all of the children, litter pickers, recycling bags and the children had to go around school finding the litter that they had placed around the grounds. They discussed recycling and had a fantastic time learning new skills.
Attendance award afternoon!
Potter class had a film and popcorn afternoon because they won the attendance award for the Autumn term. They watched The Chronicles of Narnia and absolutely loved it!
Egyptian Day!
To celebrate the end of the fantastic unit of work about the Egyptians, we held an Egyptian day...... Even our naughty elf joined in!
We got dressed up and completed lots of fun activities including learning the Egyptian number system, writing hieroglyphics, making pyramids from nets, painting our Egyptian jewellery and creating a tomb for a mummy.
Children In Need 2021
In Potter class, we all dressed up to raise money for Children In Need and learnt all about why and how we can help children around the world.
Diwali
On Thursday 4th November, we celebrated Diwali in Year 4. We read the story of Rama and Sita and made beautiful Rangoli window art. We love seeing the light coming through them and it is a great way to celebrate the festival of light!
Egyptian taste testing!
In DT this half term, we have learnt about what Ancient Egyptian liked to eat and linked those foods to the Eat well plate. We used this knowledge to plan an Egyptian banquet using both savoury and sweet items. We chose to make Baba Ganoush with flat breads for the savoury dish and date flap jacks for the sweet dish. To ensure we made them correctly, we had to measure ingredients carefully and follow recipes. As you can see, we have had lots of fun!
Glockenspiels
In music this half term, we have been learning to play the glockenspiels!
We have learnt to read basic music and focussed on the keys C E D and G.
Elaborate Egyptians
We explored the life of Egyptians by recapping their jobs, looking at the clothing the Ancient Egyptians wore and the differences between the rich and poor. We made a Neme, which was worn by pharaohs, using collaging. With clay, we made beautiful Egyptian jewellery and then designed a new outfit for a poor Egyptian to wear. We really enjoyed comparing what Egyptians wore and getting messy!
What brilliant Scientists we are! This half term we are learning all about ELECTRICITY!
Last week we made our own working circuits using wires, cells, lamps, motors and buzzers (they were very noisy!)
This week, we designed and made our own switches and included them into our working circuits. Exciting stuff!
"Today was really cool!"
Maci
"It was very surprising!"
Layla
"It worked and it turned on and off!" Ethan
**************************************
end of 2021/2022 page
National Sports Week
Starting on Monday 21st June, we are celebrating National Sports Week!
The theme for the week is to celebrate Sir Tom Moore by completing 100 minutes of exercise throughout the week, 100 reps of an activity each day and 100 seconds of a different activity each day.
We have got our wall charts up on the wall ready to go, to see who is able to complete the Sir Tom Moore challenge!
Good luck everyone!
TIMES TABLES ROCK STAR DAY!
What a brilliant day we have had! Well done to all of the children who dressed up and took part in the day - great fun!
In maths we listened to and chose our favourite rock songs, completed a class survey tally chart and created bar charts to show their popularities - We Will Rock You was the clear winner!
In English we devised our own alternative lyrics to Alice Cooper's School's Out - we had some rhyming experts!
In the afternoon we learnt a rock star dance routine and played lots of rock star themed games!
Hopefully now we are all in love with Rock 'n' Roll again, we will rock out those times tables. https://ttrockstars.com/
EURO 2021
From 11th June to 11th July, we will be celebrating and following the Euro 2021 tournament!
We have put up our wall chart and fixtures so that we can follow the games, looked into the different countries participating in the tournament and researched about the different players and what country they are playing for!
In one of our PE lessons as well, we will be participating in a football tournament and penalty shoot out with the winner receiving a prize!
What an amazing month of sport it will be! Come o
n England!
Achievements and news from outside of school!
Here I will share any news, events or achievements that the children want to share with you all.
Brooke's walk for Alzheimers
Brook took part in a walk for Alzheimers and completed 4.2 miles. She has raised money for the charity and we are all so proud of her to doing such a wonderful thing in aid of her great nanny. Well done Brooke!
Lawcel's kittens!
Lawcel was very excited to share that his cat has had 4 beautiful kittens. They came as an early birthday present, the day before his own birthday!
************************************************************
Welcome back!
Well, what a brilliant return from the Easter holidays we have had in Potter! Here's what this half term has in store...
In History, the children are learning all about The Titanic, and the links it has to our local area.
In PE, we are perfecting our running skills, thinking about breathing techniques and body position to help us go faster.
In RE we have begun learning about the Pentecost and how it links back to our learning about Easter.
In French, our focus is 'animals', and we have been learning the names of farm and pet animals.
In Science, we are learning all about the digestive system and today did an experiment recreating our own stomach and intestines!
We recreated our own digestive systems to help us better understand how the stomach and intestines work. Great fun!
Sound Scientists!
In Science last half term, we learnt all about...SOUND!
We investigated some really interesting questions! How is sound made? How does sound travel? We use key words such as pitch, volume, sound waves, vibrations, ear drum, medium. We have investigated how sound travels through different mediums and yesterday we made string phones to help us understand how vibrations can travel down a line.
Perhaps you could recreate this investigation at home or investigate whether sound travels through water next time you're in the bath!
This week in English, we have been learning about the use of similes and metaphors in image poetry. The children sorted these statements into similes and metaphors. Keep your eyes peeled for any similes or metaphors you come across in your home reading or in TV/radio adverts and tell your teachers about them to earn extra stickers!
Please meet your new Class Teacher and Learning Support Practitioner (LSP).
For help, advice and queries, you can email your child's class teacher at
potter@reddalhill.sandwell.sch.uk
and they will assist you as soon as they can.
Class quiz!!!
Thank you to everyone who took part in the class quiz this week. It was lovely to see new faces joining us! Well done to you all for such brilliant scores.
Week 6's quiz winner is . . . . . . .
Ethan
It will be our last quiz next week on Thursday 16th July at 11am.
It would be great if you could join us for it!
If you would like to be a part of it then send me an email to receive the username and password or for those of you that took part this week, use the same username and password from this week.
Thanks again for taking part!
Here are some pictures of us all taking part
Missing you all!
Hi everyone!
Hi everyone,
I hope you are all ok, I am missing you all so much and cannot wait to see you all soon. At least we have had some lovely weather whilst we have been at home, I know I have definitely enjoyed being in the garden.
I am sure you are all doing some great learning at home but having fun too. I thought I would share some of the things that I have been up to whilst at home. Take a look at the pictures below and if you have any messages or pictures you would like to share with me then I would love to hear from you through our class email address above. Remember to send the email from your parents email address though!
Stay safe and enjoy the sunshine,
Lots of love from,
Miss Willetts x x x
Hi Potter class,
I have added some pictures of what has been happening at my house over half term! I have enjoyed the garden, been in the pool, played games, spent time with the cats, celebrated Lottie's 2nd birthday (hope you like her hat) and even cut George's hair!
In the photo of the sky, can you spot the International Space Station? I was very lucky to be able to track it across the sky.
Miss you all,
From Miss Willetts xx
Half term fun!
Working on lessons, ready for when we get back to school (With Lottie's help of course!)
Making yummy food!
Tidying up the gardens and painting the fences
Enjoying family time and learning how to french plait!
Spending time with my two little tinker cats- Lottie and Kimbo
What have you been up to??
Here are some pictures of our class members and what they have been up to whilst in lockdown.
Mollie has been having fun and learning new skills!
Victoria has completed some puzzles
Aaliyah has taken part in a peaceful protest
Welcome to Potter Class 2019-2020!




In Potter Class, we have lots of fun!
On this page, you will find our class news and lots of interesting pictures showing you what we have done.
Important information about us:
Teacher: Miss Willetts
LSP: Miss Hammond
Home learning
We hope you're all at home keeping safe and well, here are some websites for you to access at home.
BBC bitesize:
BBC bitesize are now producing some fantastic online lessons which follow the national curriculum. A 20 minute programme is released daily on BBC iplayer or you can access more detailed Year 4 specific lessons by following this link.
https://www.bbc.co.uk/bitesize/tags/z63tt39/year-4-lessons/1
E-Books:
https://www.oxfordowl.co.uk/for-home/find-a-book/library-page/
Maths:
We have sent lots of Maths work home with you in your packs but here are some websites you could use!
Times Table Rockstars - I have set up challenges so you can compete against each other! https://ttrockstars.com/
Also have a go at the numbots parts of the website, there are some great games on there!
White Rose Maths lessons
https://whiterosemaths.com/homelearning/year-4/
Hit the Button
https://www.topmarks.co.uk/maths-games/hit-the-button
Maths Games
https://www.prodigygame.com/
P.E:
PE with Joe- every morning at 9am
https://www.thebodycoach.com/blog/pe-with-joe-1254.html
BBC Supermovers!
https://www.bbc.co.uk/teach/supermovers
Other Curriculum Subjects:
Blue Peter Badge Challenge!
https://www.bbc.co.uk/cbbc/joinin/about-blue-peter-badges
Geography
https://www.natgeokids.com/uk/
Science:
https://www.chesterzoo.org/schools/resources/?search=&types=at-home
https://thekidshouldseethis.com/
https://mysteryscience.com/school-closure-planning
https://www.youtube.com/maddiemoate
https://www.science-sparks.com/science-experiments-for-kids/
http://attenboroughsreef.com/experience_intro.php
https://www.chesterzoo.org/schools/resources/?search=&types=at-home
Computing:
Timestable Rockstars champions!
Well done to all the children in Potter class who are continuing to play at home.
Week beginning 29th June:
Aisha
Keep up the good work and remember to complete your challenges!
If you need your login details then contact the school office and I will be happy to send them to you.
Weekly science experiment!
Every week I will post a new experiment for you to have a go at. If you want to, you could take some photos of you doing the experiment and then we can discuss them when we are back at school.
Week beginning 30th March:
Make invisible ink!
https://mommypoppins.com/kids/boredom-busters/how-to-make-invisible-ink
Use the instructions in the link above to make some wicked invisible ink. I have done it and written you a message, take a look at my pictures . . . . . . .
Week beginning 20th April
Make a frog jump!
Equipment: coloured paper, scissors, balloon.
How to: cut out frog shapes using the paper; place them on a flat surface; blow up a balloon and rub it on a jumper to create static electricity; hold the balloon over the frogs and watch them jump up.
Taking it further: do different types of paper and cardboard work in the same way? How long does the frog stay stuck for? Does the amount of time you rub the balloon make a difference? Does the size of the frog change how long it sticks for?
Week beginning 27th April
Grow your own rainbow!
Use the instructions to make a great rainbow grow.
https://www.thebestideasforkids.com/grow-a-rainbow-experiment/
Here's mine . . . . . . . .
Week beginning 4th May
Make a bouncing egg!
http://coolscienceexperimentshq.com/bouncy-egg/
Week beginning 11th May
Make your own lava lamp!
Equipment: empty plastic bottle, water, oil, food colouring, effervescent tablet.
How to: fill a third of the bottle with water; fill another third with oil; add 10 drops of food colouring; watch how the different liquids settle – what do you notice? Break the tablet in half and add it to the bottle. What happens? Add the remaining half table to continue the results.
What is happening? The oil sits on top of the water because the oil is lighter than the water or, more specifically, less dense than water. When the tablet is added it sinks to the bottom and starts dissolving in the water, creating a gas. As the gas bubbles rise, they take the coloured water with them. When the bubbles of coloured water reach the top, the gas escapes and the coloured water sinks down through the oil.
Taking it further: children could explore what happens if they put the lid on the bottle when the lava lamp is working, whether different oils and food colourings create different effects and whether the ratios of water to oil make a difference.
We didn't have an empty bottle so did it in glasses instead, take a look below . . . . . . .
Week beginning 18th May
Can you see sound?
Equipment: bowl, cling film, rice.
How to: stretch the cling film tightly over the bowl; pour a small amount of rice onto the surface of the film; gently tap the bowl. What do you hear? What do you see?
Taking it further: try different types of grains: lentils, couscous etc. What happens if you put more grains on the film? Do the vibrations still make the grains jump if you tap the surface the bowl is resting on?
Week beginning 1st June
Floating Bottle
Equipment: two small plastic bottles, large bag of rice, 2 chopsticks/long pencils.
How to: fill one bottle with rice, leaving some space at the top. Fill the second bottle to the top, but this time tap the bottom of the bottle on a tabletop as going along, allowing the rice to settle and so be more tightly packed. Put each chopstick into a bottle and then pull upwards – what happens?
Week beginning 8th June
Make a Solar Oven
Equipment: foil, cardboard box, 2 sticks, scissors, paper plate, black paper/card, marshmallows and/or chocolate buttons, clingfilm.
How to: cut the lid of the box so that it opens on a hinge like a pizza box; cover the inside of this lid with foil; place the black paper/card on the base of the box; place food on a paper plate and place inside the box; cover the opening above the food with clingfilm to keep the food clean; prop open the lid with the sticks and position the box so that the foil reflects light onto the food.
Taking it further: children could explore what happens they use black card/paper as their plate. At what speed do different types of food melt?
Week beginning 15th June
Make it rain!
Equipment: Glass jar, plate, hot water and four ice cubes.
How to:
Pour two inches of the hot water into the canning jar.

Cover the jar with the ceramic plate face up.

Wait 3 minutes to continue to the next step.

Put ice cubes on the plate.

Observe your homemade water cycle.
Take it further:
Do two separate experiments at the same time. Have all the variables controlled except for the temperature of the water. Have one hot and one cold. How does it affect the experiment?

Try using a paper plate instead of a ceramic plate. Which one worked better? Could the results have anything to do with absorption? Or not?

Now think on a bigger scale, the world scale. Draw a picture of your experiment, but draw it to reflect what happens in the world's water cycle
Week beginning 22nd June
Make a bird banquet
Equipment: string, suitable bird foods (seeds, cooked rice, cereals, grated cheese, fruit, baked potatoes), scissors, egg box.
How to: egg boxes have chambers in them which make ideal bird feeders. Remove the top of the egg box and attach string to the bottom through the cone-shaped dividers to give something to hang it with; in each chamber place the same or different types foods; hang the feeder where visiting birds will feel safe from predators but make sure it is somewhere that it can be seen.
What to do with the birdfeeder:
Identify the birds that come to the feeder. Which birds are the most common? Where are the birds feeding – on the feeder or on the ground below? Which birds are seen around but don't come to the feeder? Which time of the day do they feed the most?

Do birds arrive at the feeder in the same way? Do they swoop straight in or do they approach via a specific tree or bush?

Try putting two different foods to see which one is the favourite.
Week beginning 29th June
Make egg box boats
Equipment: egg box, scissors, large container of water/bath/local stream, pebbles/marbles/coins.
How to: cut off the top of the egg box; using the bottom half, cut out boats made from 1, 2, 3 and/or 4 chambers; test out the boats to see which number of chambers creates the most effective boat.
What to do with the boats:
Try them out both with and without different contents to see how they perform.
Investigate if there's a pattern between the number of chambers and how well it floats.
Carry out boat races – this could be with a push or a blow.
PE Days:
Our P.E days for the Summer term are Tuesdays and Thursdays
When weather permits, we will continue our skills work outside, so suitable outdoor clothing will be required.
Please ensure that your child has a named PE kit in school every week, and that earrings are removed on these days.
Homework:
Homework is given to children at the start of each term and they need to complete one activity each week and bring in their booklet to be marked.
Spellings will be given out every Friday and a test completed the following Friday.
The children are also required to read at least 3 times a week and complete Rockstar times tables at least twice a week.
Important dates for your diary...
************************************************************************************
Our School Council Representatives:
Youssouf and Ruqayya
Every week we celebrate our successes by having a Writer of the Week, Maths Mind, Reader and VIP.
Our congratulations this week goes to...
VIP of the week -

Maths Mind -
Writer of the Week -
Sports Player of the Week -
Egyptian Workshop
At the end of our Elaborate Egyptians topic, we took part in a fantastic workshop. We got to look at many artifacts, solve puzzles and even take part in the mummification process!
Inspire
In the Autumn term, we invited parents in to our Maths group to celebrate the fantastic work we do in Maths. We got a super sweet challenge from Willy Wonka and were able to design our own chocolate bar. We used our understanding of measure to work out how much of each ingredient we needed to decorate our chocolate bars and had fun at the same time.
It was lovely to see so many parents in our lesson, well done everyone!
Sound Scientists!
In Autumn 2, we looked at how sound travels, the different materials that effect sound and even had a go at making our own telephones!
On Wednesday 18th September 2019, Rock Steady came into school to show us their fantastic musical instruments and to tell us about the band lessons that would be taking place at our school. We looked at the electric guitar, drums, keyboard and vocals, some of us were lucky enough to have a go on them. We LOVED learning about the new instruments and sounds that they make.
Desert Hook Day
On Wednesday 11th September 2019, we took part in the hook day for our new topic 'Deserts'.
We had a fantastic day completing tasks, including researching the Bedouin tribe, designing new outfits for them, collaging cacti and camels and acting being lost in a desert!
*********************************************************************************************************************
Birmingham Museum
On Thursday 11th July, Year 4 went to the Birmingham Museum to celebrate the end of our topic of The Incredible Egyptians. We took part in two amazing activities. First, we became Egyptian Explorers. We went on a treasure hunt around the museum, looking for artefacts. We saw some Egyptian die made out of animal bone, an old Egyptian flip-flop and a real mummy! We then made our amulets which we wore around our neck to bring us good luck. After that, we took part in a mummification workshop! We saw how the Egyptians mummified a body! We all had a role to play! We had a fantastic day! What a brilliant way to end Year 4!
Egyptian Electronic Games
On Monday 1st July, we created our Egyptian games. We used cardboard boxes to make our game into something Egyptian. Some groups made pyramids and some groups made mummies! We painted our models to bring our fantastic ideas to life. Once it dried, we added a simple electric circuit to make part of our model light up! We were all so impressed with the result of our work! Well done Potter Class.
Islamic Experience Exhibition
On Thursday 27th June, Year 4 went on a day visit to the Islamic Experience Exhibition! It was so informative and interesting and it was good to learn all about the Islam faith! The presenters were really kind and helpful and they even showed us what our name looks like in Arabic! We had a brilliant day. Well done Potter class!
Egyptian Hook Day
On Friday 3rd May, Year 4 had their Incredible Egyptians Hook Day! We began our day by becoming Egyptian explorers and investigating an lost Egyptian tomb which was rumoured to have a Mummy inside!
Next, we learnt all about hieroglyphics and how to write our names. After that we designed authentic Egyptian crowns which the children loved to design!
Finally, we researched lots of information from a range of exciting Egyptian books, and taught our friends the new facts which we discovered A super start to the topic Potter Class!
Easter!
On Thursday 11th April, Potter class went on an Easter egg hunt in the garden! We found lots of yummy chocolate eggs hidden which we took home to enjoy!
In the afternoon, we made our fabulous Easter cards! Well done Potter class, they look fantastic!
Cadbury World
On Tuesday 2nd April, Year 4 went on a trip to Cadbury World. We started the day with a Rainforest Talk and learned lots of new things about the rainforest!. We then went in the 4D cinema! It was amazing. After that, we entered the factory. We had a go at spreading chocolate and watched workers demonstrate how Cadbury make chocolate and use mould to make it into different shapes. We all got a pot of chocolate with a choice of two toppings to try. It was delicious! We had so much fun at Cadbury World!!
World Book Day
On Thursday 7th March, we celebrated World Book Day! We all came to school dressed as our favourite book character. In the afternoon we had lots of fun taking part in World Book Day activities. We designed our very own bookmark, drew some selfies of us and our friends dressed up and drew our favourite book cover! At the very end of the day, we had a very special surprise because Miss Hackwood came into our classroom to read us a story! What a lovely afternoon. Well done Potter Class!
WBA Nurture Trip
On Wednesday 13th February, 8 children from Year 3 and 4 visited the West Bromwich Albion Ground to take part in their final nurture session for the term.
They got there on the WBA mini-bus, went and had a look at the stadium and the ground, made a self esteem -shirt, developed their breathing skills by blowing bubbles, created their own 'ME' frame and finished the session by designing and making their own calm down bottle!
A super afternoon everyone! Well done!
Rainforest Hook Day
On Friday 11th January, Year 4 had their Rainforest Hook Day. We all came to school dressed up as either an animal from The Rainforest or a Rainforest Explorer.
We all looked fantastic in our costumes!
Throughout the day we did lots of fun activities.
First, we talked about what we would need to take if were going on a trip to the Rainforest. We then made a list of all the useful things we would need in our cases. After that, we each created an acrostic poem which spelled the word RAIN. We then got creative and painted and collaged lots of animals which all went on our display board.
Here is our display board with all our amazing work!
Finally, we watched an informative video all about the Rainforest and then we discussed with our friends all the things we learned during the day.
What a lovely day! Well done Potter Class.
Christmas Week 2018!!
The last week of term was our Christmas Week where we had lots of fun and exciting activities.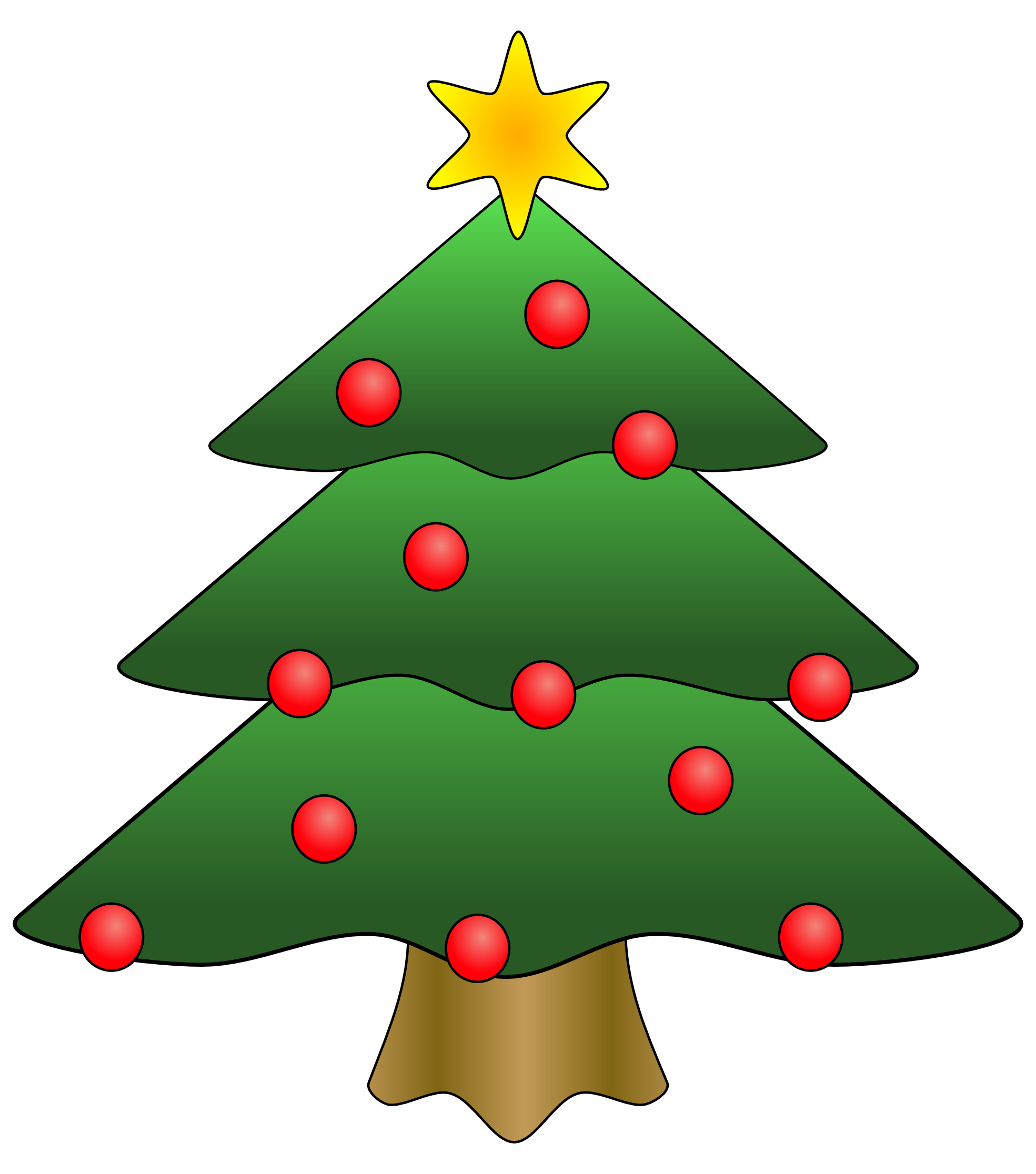 On Monday, we designed and painted our 2019 Calendars! They all turned out really well.
On Tuesday, we had breakfast with Santa! We enjoyed a class breakfast all together and loved seeing Santa!
On Wednesday, we got creative and made Christmas Wreaths! We were really excited to take these home to hang up on our doors!
We then got all cosy! We changed into our PJs, snuggled up and watched a Christmas film as a whole year group! Our teachers gave us some snacks to enjoy while we were watching. It was lovely to chill out and relax after such a busy term!
On Thursday, we had our Christmas Party! We played a few party games and had a dance to festive music! Lots of us won some really cool prizes! We pulled crackers with our friends, listened to music and enjoyed a lovey buffet (thanks to our families for providing the food for us!) Then as extra special treat, Santa came to see us and we each got a present to open! It was such a lovely afternoon.
Last but not least, we would love to show you some of our Christmas Cards! We are so proud of them.
It has been such a fun week in Potter Class and a brilliant way to celebrate our first term in Year 4! Your teachers would like to wish you all a very Merry Christmas! We want you all to have a relaxing break, and we look forward to seeing you again in the New Year!
Save the Children Christmas Jumper Day
On Friday 14th December, Reddal Hill took part in the Save the Children Christmas jumper day. We raised lots of money for such a worthy cause, and we all looked fantastic. Well done Potter Class!
Dudley Zoo Winter Wonderland
On Tuesday 11th December, Year 4 went to Dudley Zoo to see Santa! We had a lovely walk around the zoo and saw lots of animals. We saw tigers, penguins, sea lions and many more! We all had a chance to meet Santa and we were each given a present to open. It was such brilliant day!
Children in Need 2018!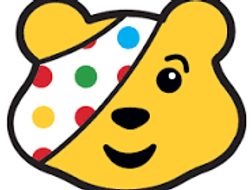 On Friday 16th November it was Children in Need! The children of Reddal Hill came to school dressed up in their own clothes and kindly donated some money. Our class raised £24 for the excellent cause!!
Thank you Potter Class!
Mental Health Awareness
On Wednesday 10th October it was World Mental Health Day. In the afternoon, Year 4 had a discussion about what we mean by the term 'mental health'. We spoke about how it's just as important to look after our mind, as it is to look after our physical health. We talked about all the different feelings that we might feel and how we could deal with our emotions in a healthy way. We then made emotion bottles for the five feelings featured in 'Inside Out'.
Well done Potter class!
Languages Day
On Wednesday 26th September we celebrated Languages Day! Year 4 learnt about the famous Taj Mahal in India, the traditional cherry blossom trees in Japan and the colours of the rainbow in French. We all had a creative afternoon and had lots of fun using watercolours and finger painting! Well done Potter Class.
Healthy Schools Week
From Monday 17th September - Friday 21st September we celebrated Healthy Schools Week. Throughout the week, we took part in lots of fun activities! We created a fruit 'What am I?', designed a healthy lunch box, and tasted lots of exotic fruits!
What a fantastic week Potter Class!
Invaders and Settlers Hook Day!
On Monday 10th September, we had our 'Invaders and Settlers' Hook Day! We had an amazing day learning all about our new topic!
We split into our houses and each took on a different role!
We created our very own shields, weapons, helmets and armour to wear on our new display. We also created a chant for our team and shouted it as loudly as we could on the playground! It was so much fun!
What an amazing day we had! We can't wait to learn more about the Invaders and Settlers in our Topic lessons!