Welcome to Potter Class 2019-2020!




In Potter Class, we have lots of fun!
On this page, you will find our class news and lots of interesting pictures showing you what we have done.
Important information about us:
Teacher: Miss Willetts
LSP: Miss Hammond
Home learning
We hope you're all at home keeping safe and well, here are some websites for you to access at home.
E-Books:
https://www.oxfordowl.co.uk/for-home/find-a-book/library-page/
Maths:
We have sent lots of Maths work home with you in your packs but here are some websites you could use!
Times Table Rockstars - I have set up challenges so you can compete against each other! https://ttrockstars.com/
Hit the Button
https://www.topmarks.co.uk/maths-games/hit-the-button
Maths Games
https://www.prodigygame.com/
P.E:
PE with Joe- every morning at 9am
https://www.thebodycoach.com/blog/pe-with-joe-1254.html
BBC Supermovers!
https://www.bbc.co.uk/teach/supermovers
Other Curriculum Subjects:
Blue Peter Badge Challenge!
https://www.bbc.co.uk/cbbc/joinin/about-blue-peter-badges
Geography
https://www.natgeokids.com/uk/
Science:
https://thekidshouldseethis.com/
https://mysteryscience.com/school-closure-planning
https://www.youtube.com/maddiemoate
https://www.science-sparks.com/science-experiments-for-kids/
http://attenboroughsreef.com/experience_intro.php
Computing:
Timestable Rockstars champions!
Well done to all the children in Potter class who are continuing to play at home.
Week beginning 30th March:
Mehreen
Swarni
Kobi
Lexi
Tharsana
Lola
Youssouf
Oliver
Ruqayya
Keep up the good work and remember to complete your challenges!
If you need your login details then contact the school office and I will be happy to send them to you.
Weekly science experiment!
Every week I will post a new experiment for you to have a go at. If you want to, you could take some photos of you doing the experiment and then we can discuss them when we are back at school.
Week beginning 30th March:
Make invisible ink!
https://mommypoppins.com/kids/boredom-busters/how-to-make-invisible-ink
Use the instructions in the link above to make some wicked invisible ink. I have done it and written you a message, take a look at my pictures . . . . . . .
PE Days:
Our P.E days for the Summer term are Tuesdays and Thursdays
When weather permits, we will continue our skills work outside, so suitable outdoor clothing will be required.
Please ensure that your child has a named PE kit in school every week, and that earrings are removed on these days.
Homework:
Homework is given to children at the start of each term and they need to complete one activity each week and bring in their booklet to be marked.
Spellings will be given out every Friday and a test completed the following Friday.
The children are also required to read at least 3 times a week and complete Rockstar times tables at least twice a week.
Important dates for your diary...
************************************************************************************
Our School Council Representatives:
Youssouf and Ruqayya
Every week we celebrate our successes by having a Writer of the Week, Maths Mind, Reader and VIP.
Our congratulations this week goes to...
VIP of the week -

Maths Mind -
Writer of the Week -
Sports Player of the Week -
*********************************************************************************************************************
Birmingham Museum
On Thursday 11th July, Year 4 went to the Birmingham Museum to celebrate the end of our topic of The Incredible Egyptians. We took part in two amazing activities. First, we became Egyptian Explorers. We went on a treasure hunt around the museum, looking for artefacts. We saw some Egyptian die made out of animal bone, an old Egyptian flip-flop and a real mummy! We then made our amulets which we wore around our neck to bring us good luck. After that, we took part in a mummification workshop! We saw how the Egyptians mummified a body! We all had a role to play! We had a fantastic day! What a brilliant way to end Year 4!
Egyptian Electronic Games
On Monday 1st July, we created our Egyptian games. We used cardboard boxes to make our game into something Egyptian. Some groups made pyramids and some groups made mummies! We painted our models to bring our fantastic ideas to life. Once it dried, we added a simple electric circuit to make part of our model light up! We were all so impressed with the result of our work! Well done Potter Class.
Islamic Experience Exhibition
On Thursday 27th June, Year 4 went on a day visit to the Islamic Experience Exhibition! It was so informative and interesting and it was good to learn all about the Islam faith! The presenters were really kind and helpful and they even showed us what our name looks like in Arabic! We had a brilliant day. Well done Potter class!
Egyptian Hook Day
On Friday 3rd May, Year 4 had their Incredible Egyptians Hook Day! We began our day by becoming Egyptian explorers and investigating an lost Egyptian tomb which was rumoured to have a Mummy inside!
Next, we learnt all about hieroglyphics and how to write our names. After that we designed authentic Egyptian crowns which the children loved to design!
Finally, we researched lots of information from a range of exciting Egyptian books, and taught our friends the new facts which we discovered A super start to the topic Potter Class!
Easter!
On Thursday 11th April, Potter class went on an Easter egg hunt in the garden! We found lots of yummy chocolate eggs hidden which we took home to enjoy!
In the afternoon, we made our fabulous Easter cards! Well done Potter class, they look fantastic!
Cadbury World
On Tuesday 2nd April, Year 4 went on a trip to Cadbury World. We started the day with a Rainforest Talk and learned lots of new things about the rainforest!. We then went in the 4D cinema! It was amazing. After that, we entered the factory. We had a go at spreading chocolate and watched workers demonstrate how Cadbury make chocolate and use mould to make it into different shapes. We all got a pot of chocolate with a choice of two toppings to try. It was delicious! We had so much fun at Cadbury World!!
World Book Day
On Thursday 7th March, we celebrated World Book Day! We all came to school dressed as our favourite book character. In the afternoon we had lots of fun taking part in World Book Day activities. We designed our very own bookmark, drew some selfies of us and our friends dressed up and drew our favourite book cover! At the very end of the day, we had a very special surprise because Miss Hackwood came into our classroom to read us a story! What a lovely afternoon. Well done Potter Class!
WBA Nurture Trip
On Wednesday 13th February, 8 children from Year 3 and 4 visited the West Bromwich Albion Ground to take part in their final nurture session for the term.
They got there on the WBA mini-bus, went and had a look at the stadium and the ground, made a self esteem -shirt, developed their breathing skills by blowing bubbles, created their own 'ME' frame and finished the session by designing and making their own calm down bottle!
A super afternoon everyone! Well done!
Rainforest Hook Day
On Friday 11th January, Year 4 had their Rainforest Hook Day. We all came to school dressed up as either an animal from The Rainforest or a Rainforest Explorer.
We all looked fantastic in our costumes!
Throughout the day we did lots of fun activities.
First, we talked about what we would need to take if were going on a trip to the Rainforest. We then made a list of all the useful things we would need in our cases. After that, we each created an acrostic poem which spelled the word RAIN. We then got creative and painted and collaged lots of animals which all went on our display board.
Here is our display board with all our amazing work!
Finally, we watched an informative video all about the Rainforest and then we discussed with our friends all the things we learned during the day.
What a lovely day! Well done Potter Class.
Christmas Week 2018!!
The last week of term was our Christmas Week where we had lots of fun and exciting activities.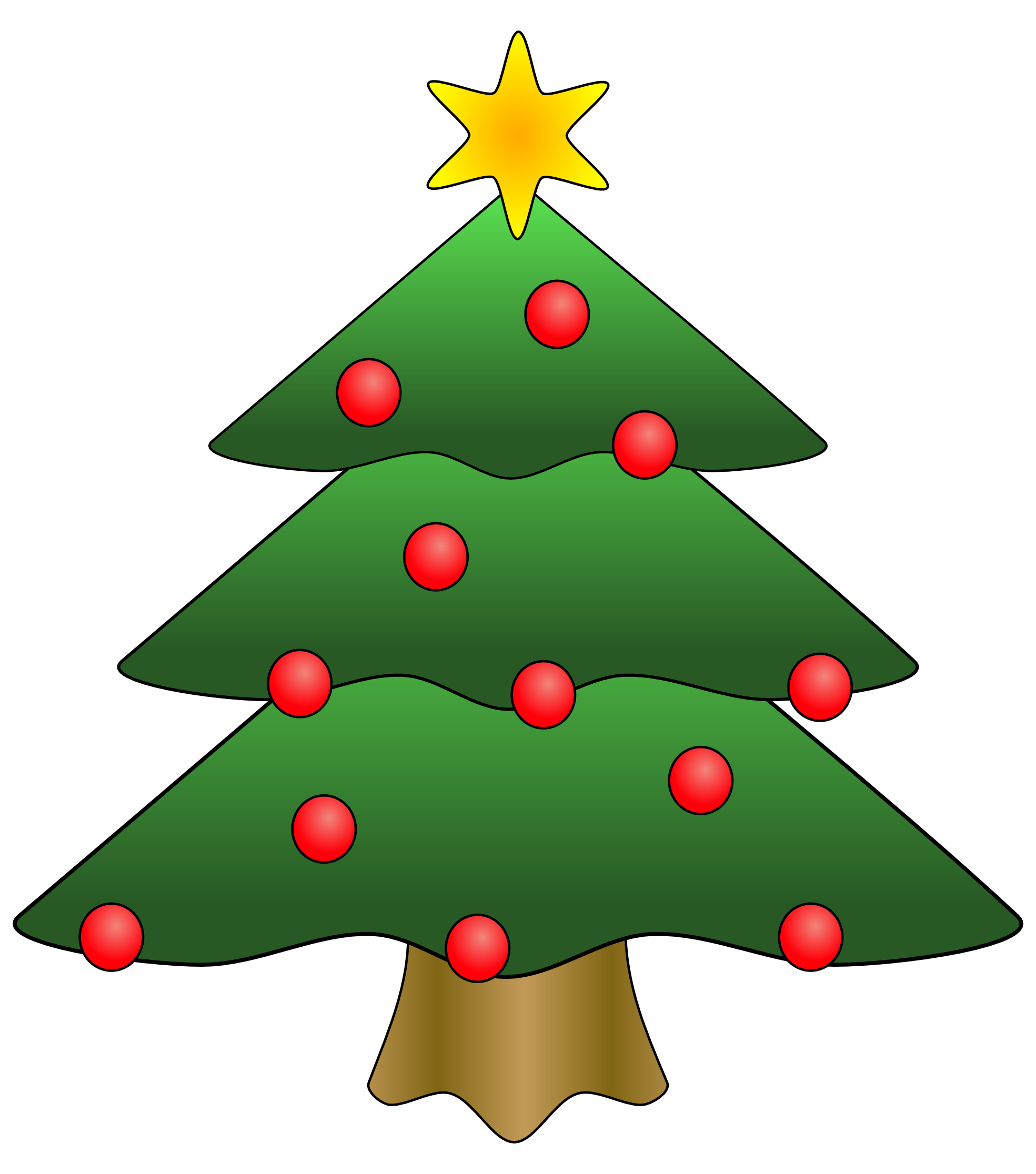 On Monday, we designed and painted our 2019 Calendars! They all turned out really well.
On Tuesday, we had breakfast with Santa! We enjoyed a class breakfast all together and loved seeing Santa!
On Wednesday, we got creative and made Christmas Wreaths! We were really excited to take these home to hang up on our doors!
We then got all cosy! We changed into our PJs, snuggled up and watched a Christmas film as a whole year group! Our teachers gave us some snacks to enjoy while we were watching. It was lovely to chill out and relax after such a busy term!
On Thursday, we had our Christmas Party! We played a few party games and had a dance to festive music! Lots of us won some really cool prizes! We pulled crackers with our friends, listened to music and enjoyed a lovey buffet (thanks to our families for providing the food for us!) Then as extra special treat, Santa came to see us and we each got a present to open! It was such a lovely afternoon.
Last but not least, we would love to show you some of our Christmas Cards! We are so proud of them.
It has been such a fun week in Potter Class and a brilliant way to celebrate our first term in Year 4! Your teachers would like to wish you all a very Merry Christmas! We want you all to have a relaxing break, and we look forward to seeing you again in the New Year!
Save the Children Christmas Jumper Day
On Friday 14th December, Reddal Hill took part in the Save the Children Christmas jumper day. We raised lots of money for such a worthy cause, and we all looked fantastic. Well done Potter Class!
Dudley Zoo Winter Wonderland
On Tuesday 11th December, Year 4 went to Dudley Zoo to see Santa! We had a lovely walk around the zoo and saw lots of animals. We saw tigers, penguins, sea lions and many more! We all had a chance to meet Santa and we were each given a present to open. It was such brilliant day!
Children in Need 2018!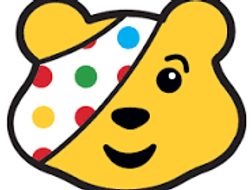 On Friday 16th November it was Children in Need! The children of Reddal Hill came to school dressed up in their own clothes and kindly donated some money. Our class raised £24 for the excellent cause!!
Thank you Potter Class!
Mental Health Awareness
On Wednesday 10th October it was World Mental Health Day. In the afternoon, Year 4 had a discussion about what we mean by the term 'mental health'. We spoke about how it's just as important to look after our mind, as it is to look after our physical health. We talked about all the different feelings that we might feel and how we could deal with our emotions in a healthy way. We then made emotion bottles for the five feelings featured in 'Inside Out'.
Well done Potter class!
Languages Day
On Wednesday 26th September we celebrated Languages Day! Year 4 learnt about the famous Taj Mahal in India, the traditional cherry blossom trees in Japan and the colours of the rainbow in French. We all had a creative afternoon and had lots of fun using watercolours and finger painting! Well done Potter Class.
Healthy Schools Week
From Monday 17th September - Friday 21st September we celebrated Healthy Schools Week. Throughout the week, we took part in lots of fun activities! We created a fruit 'What am I?', designed a healthy lunch box, and tasted lots of exotic fruits!
What a fantastic week Potter Class!
Invaders and Settlers Hook Day!
On Monday 10th September, we had our 'Invaders and Settlers' Hook Day! We had an amazing day learning all about our new topic!
We split into our houses and each took on a different role!
We created our very own shields, weapons, helmets and armour to wear on our new display. We also created a chant for our team and shouted it as loudly as we could on the playground! It was so much fun!
What an amazing day we had! We can't wait to learn more about the Invaders and Settlers in our Topic lessons!