Welcome to Year 2 
 Buttercup Class 2019-2020
 Class Teacher: Mr Benningfield                                           LSP: Miss Jackson
Dates for your Diary:
For any upcoming dates or reminders, please check the calendar section of this website
Here are a couple of important upcoming dates:
 Wednesday 4th September 2019 - Start of Academic School Year
Buttercup Class 2018-2019
Our Classroom!
We have lots of fun and love learning new things!
---------------------------------------------------------------------------------------
Here is some important information about us:
This is us!
 Class Teacher: Miss Dallison                                           LSP: Miss Scott
Dates for your Diary:
For any upcoming dates or reminders, please check the calendar section of this website
Here are a couple of important upcoming dates:
Thursday 27th June- Sports Day
Friday 12th July 2019 - Fun Day
Friday 19th July 2010 - Children Break up for Summer Holidays!
------------------------------------------------------------------------------------------------------------------------------------------------------
PE Days: Monday and Thursday
PE lessons will take place on a Monday and Thursday afternoon. Please make sure that your child has the
correct PE kit in school- black pumps, black shorts and a white or blue t-shirt. Also make sure your child removed any jewellery on PE days otherwise they will not be able to take part in the lesson.
Spelling day: Friday
Our Topic: 
Changes Within Living Memory 
Our new topic is 'Changes Within Living Memory', which means we will be learning all about events, fashion, transport, music, toys through the decades.
School Council
Our School Council Representatives are:  Caleb and Alexis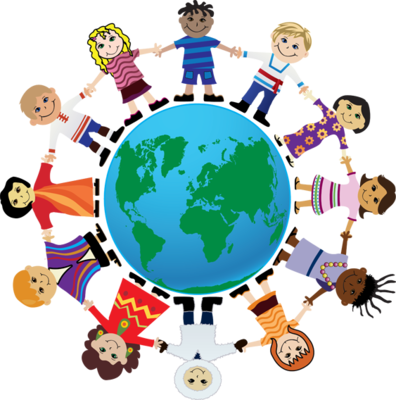 Please visit our School Council Page for more information!
Praise Assembly:
Every Friday at 9:00am we have our Praise Assembly. We celebrate our successes by having a VIP, Write of the Week, Maths Mind and Sports Player of the Week.
Behaviour Champion
Our Silver Behaviour Champions for this term are ... 
Safiullah, Erina, Leilah, Billie-Jo, Zayd and Megan
VIP: Harlie-Mae
Maths Mind of the Week: Kayla
Writer of the Week: Luisa   
Reader of the Week: Victor
Sport Player of the Week: Ayaan
Children also get rewarded for their good behaviour, once they get 5 achievements they will receive a certificate in assembly. Look out for a slip in your child's book bag!
Important Information
School Uniform:
Please make sure that your child's name is written inside all school clothes (cardigans, jumpers, trousers, PE kits and coats). This makes it easier to give out misplaced clothes back to their rightful owners. Remember if you take your jumper off in class, place it in the take home box to keep it safe!
Homework:
This will be sent out on a Friday and due in the following Wednesday. Children will be given weekly spellings which will also be sent out on a Friday and tested on the following Friday. Remember to practice your spellings as often as you can!
Handwriting:
By Year 2 children should be joining their handwriting. Please practice handwriting and correct letter formation as much as you can at home. We follow the Nelson Handwriting Scheme. If you're unsure of anything please come in and ask my any questions.
Changing Books:
Reading books are changed weekly, but this is not on a set day so it is very important that your child brings their book bag to school every day. Please write a comment in your child's reading diary when you hear them read.
Reading at home is extremely beneficial for your child. Therefore there will be a weekly reading challenge for all of the children in the class. If a child reads once a week at home and it is recorded in their reading record, they will receive a raffle ticket. At the end of every week, a winner will be chosen from the raffle and will receive a prize!
Additional Information:
All children in Year 2 have usernames and passwords for Mathletics, Purple Mash and Bug Club. These can be found in their homework books. Please encourage your child to use Mathletics and Bug Club in order to enhance their Mathematical and Reading progress. Purple Mash is a fantastic resource as it covers all areas taught across the curriculum and helps children consolidate their learning. By the end of Year 2 children should be confident at recieting their 2,3,5 and 10 times tables, hit the button is a fantastic resource that allows children to consolidate their times tables knowledge in a fun way!
http://www.mathletics.co.uk/
https://www.purplemash.com/sch/reddal
https://www.activelearnprimary.co.uk/login?c=0
https://www.hitthebutton.com
------------------------------------------------------------------------------------------------------------------------------------------------------
Changes Within Living Memory 
 On Hook Day, we baked a ration chocolate cake using a recipe from the 1940's. It tasted delicious!  The children wrote their own instructions and made their own ration book. They also learnt how much food items cost then and now. We had the opportunity to play with old fashioned toys including an egg and spoon race, dolls, a drum and a Jacob's ladder! The children enjoyed ordering toys from past to present. What a fantastic hook day! :) 
Christmas Week 2018
On Tuesday 18th December we had a very special morning! We got to have lots of yummy treats in the classroom and then Santa came to visit us! On Wednesday 19th December, we got our pyjamas on and watched a Christmas film. We also had some delicious hot chocolate!
On Thursday 20th December, we had our Christmas party! We played lots of games, had some more yummy food and danced the afternoon away with our friends!
Christmas Cracker Santa Express!
On Wednesday 12th December we had our Christmas Trip! We boarded the Severn Valley Railway, sang lots of Christmas songs and even had a visit from Santa! The presents he gave us were amazing! We even saw the elephants and rhinos in the Safari park! We all had an excellent day, take a look at some of our pictures! 
Fire Fire! 
Our topic for the Autumn term is 'Fire'. Throughout this term we will learn all about the Great Fire of London and fire safety. We will understand exactly how this important historical event occurred. We will also learn how different life was in the past compared to now.
On Monday 17th September, we had our Hook Day! We made fire fighter helmets, made a fire poster, and even made our own 17th Century Bread. We also had a Great Fire of London Quiz and the boys' team won! We had lots of fun and can't wait to start learning more about The Great Fire of London. Take a look at our pictures!